Hong Kong, India, and the USA – a case study on how they dealt with COVID-19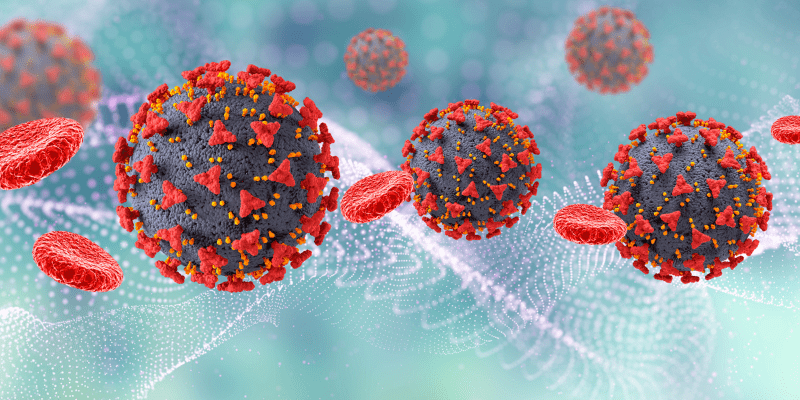 In the last two years, I had the opportunity to spend time in countries that have contrasting policies, cultures, and measures towards the pandemic. In this article, I will be sharing my experiences on perspectives of personal hygiene and attitude towards the pandemic in three different places: Hong Kong, India, and the USA.
Hong Kong
The city has implicated one of the toughest and, arguably, most stringent measures against the fast-spreading COVID-19 virus. Since the pandemic began, there have been approximately 12,000 cases and 213 deaths (till Oct 21, 2021) in Hong Kong. The city has a population of nearly seven million and the above-mentioned data indicates that the measures put in place by the HKSAR government have been effective and efficient in combating the COVID-19 threat to a great extent.
To ensure that the city did not succumb to the rising COVID-19 cases, the government made it mandatory for incoming travellers to quarantine for 21 days – the highest number of days in comparison to other places. Going through the quarantine period was one of the toughest things many people had faced till then — being confined in a hotel room for three weeks straight is not only physically exhausting, but it also takes an enormous toll on the mental health of those involved.
Hongkongers have always been very adaptable to outbreaks such as COVID-19. In 2003, Hong Kong suffered the SARS outbreak (SARS-COV-1), which was the precursor strain of COVID-19. About 300 people – mostly healthcare workers – lost their lives due to the epidemic; the mask mandate was not compulsory then. However, most Hongkongers did oblige to it due to the history of the COVID-19 virus. This time around, too, Hongkongers have come out in support of the government-induced COVID-19 regulations. They wear a mask to safeguard themselves and others, leaving no complaints. Culture and awareness have played a huge role and as a result, the number of cases and deaths are low.
The HKSAR government has done an exceptional job in containing the spread of the virus within city boundaries – apt policies were executed with great timing. Enforcement of various policies such as COVID-19 preventive measures for the food and beverage industry, tightening control on immigration and international arrivals, etc., was done effectively. Hong Kong is currently authorised to use Pfizer-BioNTech and Sinovac from Fosun pharmacy. Vaccine drives have also been phenomenal in the city, thanks to multiple lucky draws, which include free apartments, cash, and other prizes that have motivated locals to get vaccinated. Around 66% of the population is fully vaccinated and will soon attain herd immunity within the city.
India
Until November 1, 2021, India recorded 34 million cases and 450,000 deaths in the country. With an enormous strength of 1.3 billion people, these figures only make 2% of the total population. However, critics have often cited the under-representation of actual cases due to inadequate testing in most parts of the country. As per the available data, India has the highest recovery rate globally, approximately 98.5%. Some researchers attribute the high recovery rate to the fact that Indians consume vegetables and spices that have anti-viral and anti-septic qualities, thereby boosting their immunity.
Currently, there is no mandatory quarantine for arrivals in India, though the Health Ministry of India has recommended seven days of self-isolation. Each passenger arriving in the country has to undergo a mandatory RT-PCR test. However, there is no mechanism for tracking or tracing individuals who are not following self-isolation advice and can be potential carriers of the virus. Attitude towards the pandemic varies as per the socioeconomic status and development of the city/town. The preventive measures between tier I, II and III cities differ drastically. As expected, there is a strong correlation between the deployment and enforcement of the mask mandate, other personal hygiene measures and how developed or developing the place is.

Let us take three cities from different tiers as an example. Tier I: Delhi, tier II: Ludhiana, and tier III: Raikot.
Individual practices, attitudes, and awareness are some of the factors that are influenced by social media in different tiers. As India's capital, Delhi has strong enforcement and penalties towards mask mandates in public and private places. Move towards tier II cities such as Ludhiana – where the attitude towards the pandemic is lenient – and you'll see people wearing masks but there is a lack of enforcement. In tier III cities such as Raikot, hardly any protocols are being followed as compared to Delhi and Ludhiana. As far as vaccination is concerned, India collaborated with several countries to provide vaccines for its inhabitants. Locally, it produced two vaccines – Covishield and Covaxin. Due to a large population, carrying out vaccination drives hasn't been easy. India has administered one billion doses so far, however, only 22% of the population is fully vaccinated.
USA
With 45 million cases and 730,000 deaths (as of November 1), the US has the most number of cases and deaths in the world. Anti-vax, social media, and poor governance contributed heavily to the extreme conditions that the country is currently fighting. During my stay in the US, I encountered numerous individuals who were not vaccinated and believed in conspiracy theories that were influenced profoundly by social media.
Misinformation regarding vaccines demotivated certain age groups from taking the jabs; people between 25-39 years of age showed the highest hesitancy towards vaccination programmes as compared to other age groups. This age group also makes up a significant portion of the overall population. Delays in action in the early stages of COVID-19 and poor execution of policies have resulted in a higher number of cases and deaths. Just like in India, there is no mandatory quarantine period for any passenger arriving in the country. CDC (Centre for Diseases Control and Prevention) has recommended seven days of self-isolation. Yet, there is no reliable tracking or surveillance of possible virus carriers.
Since it is a federalist nation, each state has different laws and they aren't aligned with the federal government; this has further worsened the woes for the US administration to effectively tackle and control the widespread pandemic in the country. The nation's healthcare system has ensured an adequate supply of COVID-19 vaccines from both local supply chains and other countries. Moderna and Johnson & Johnson were produced locally in the US. Vaccines such as Pfizer and AstraZeneca from Europe were also brought in to ensure a continuous supply of vaccines. In most cities on the west coast, getting both doses of vaccine and wearing masks in public areas has been strongly enforced. Especially, in restaurants and bars. As of now, 59% of the total population has been fully vaccinated.
Hong Kong, India and the US used different approaches and policies to tackle the pandemic. In comparison, Hong Kong has done exceptionally well to restrict the number of cases but then the city's population is nowhere close to that of India or America. Many countries have resorted to the 'co-exist with the COVID-19 strain' approach rather than spending more resources on active and preventive measures that are failing due to some reason or another. As new variants of COVID-19 continue to surface, practising personal hygiene, wearing a mask in public, and getting fully vaccinated, will continue to be the ultimate game-changer for all.
Do you know the difference between an epidemic and a pandemic?
Epidemic: Outbreak of disease that affects a large number of people within a confined community, population, or region.
Pandemic: An epidemic that spreads over multiple countries or continents.