Healthier lifestyle: a need of the hour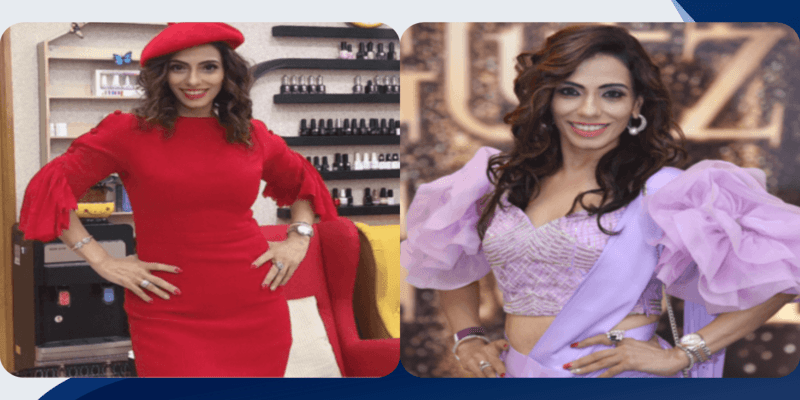 Fitness plays an important role in our lives. Especially when you find yourself in the middle of a pandemic, mental and physical well-being become a priority. Sharing her insights and emphasising the need for getting fit is Ms. Pooja Laungani – Hong Kong's first cancer specialist trainer. As a fitness guru for the last three decades, Laungani has created a name for herself locally as well as internationally. Her journey began by imparting lessons from her idol Jane Fonda's (American actor, writer, and fitness expert) DVD. A few years later, Sony TV released her Bollywood Dance Workout DVD – Fitness Guru – which became popular worldwide. She dons multiple hats as a fitness aficionado, dance trainer, entrepreneur, and a strong advocate for women empowerment, but what gives her the most satisfaction is caring about others and transforming the lives of her clients. Let's unravel more about her in this feature.
What does fitness mean to you?
Fitness, both mental and physical, is quality of life. The intricacies might change depending on the life stages, but the core definition is always the same – a feeling of happiness. My idea of physical fitness has evolved over the years. When I wasn't a health coach, the younger me would have said that fitness is about looking a certain way. But now, as a trainer, I would tag fitness as finding a balance between a healthy body, mind, and spirit. So for me, it means going about daily chores without any difficulty. Physical and mental wellness go hand in hand.
What inspired you to become a fitness trainer, and how did it all begin?
Since childhood, I have been inclined towards dancing, fitness, and sports. After graduation, I joined IDEA – a renowned aerobics and fitness centre, owned by Mrs. Sunita Kapoor, wife of Bollywood actor Mr. Anil Kapoor. There, I got noticed by my Aerobics teacher, Mrs. Nimmi Chainani, who recognised my potential and believed in my capabilities to become an effective fitness trainer. She offered me to assist her as an aerobics instructor. From working with her to starting my venture, "Pooja's Fitness N Dance" in Bandra, Mumbai, was a difficult journey.
To be a certified trainer, you need to complete a certain number of education credits. My vision is to change people's lives… that was a sufficient push for me to begin my journey. So, I started with basic aerobics training, followed by industry experience as an assistant trainer. I kept adding new certifications to my repertoire. At present, I have qualifications in aerobics, step aerobics, ACSM (US), Reebok, TRX, Bokwa, Yoga, Zumba, pilates, kickboxing, sports nutrition (HKU), and CETI (Cancer Exercise Specialist Trainer) – making me the first cancer specialist trainer in Hong Kong.
Everything was going smooth in India, and I earned a good reputation after working with multiple celebrities. However, things changed when I came to Hong Kong 11 years ago. Here, I had to start from scratch. Initially, I worked with gyms and Yoga centres as a freelance dance and Zumba instructor. Soon, I started offering personal training to people from different age groups across the city. It gives me immense pleasure to share that now I have my own fitness company and fitness studio in Hong Kong as well, "Fit Freak by Pooja's Fitness N Dance".
How did you cope during the pandemic and what kept you going?
Before the pandemic struck, one of my clients had reached out to me to train and help design workouts for cancer patients. After I finished that project, I kept thinking about the hardships, the mental, and physical stress their minds and bodies had to endure. I found myself wondering, "what does it really mean to recover from or to live with cancer?" and "is there a way I can develop a fitness plan for cancer patients where they can achieve a better quality of life?" That's when I started thinking about the specialised and customised fitness plans for those who are fighting and living with cancer.
During my research, I came across the Cancer Exercise Training Institution (CETI) in Portland, USA – an organisation that offers a certification in Cancer Exercise Specialist. I decided that the best time to finish my CES course was during the pandemic since everything was shut. I began my course… watched many tutorials and live webinars. The preparations for the course and online classes kept me going during the pandemic. On completing the course, I became the first Cancer Exercise Specialist trainer in Hong Kong. All this was only possible because I had time to prepare during the pandemic. So, as they say, find something good in bad or look on the brighter side.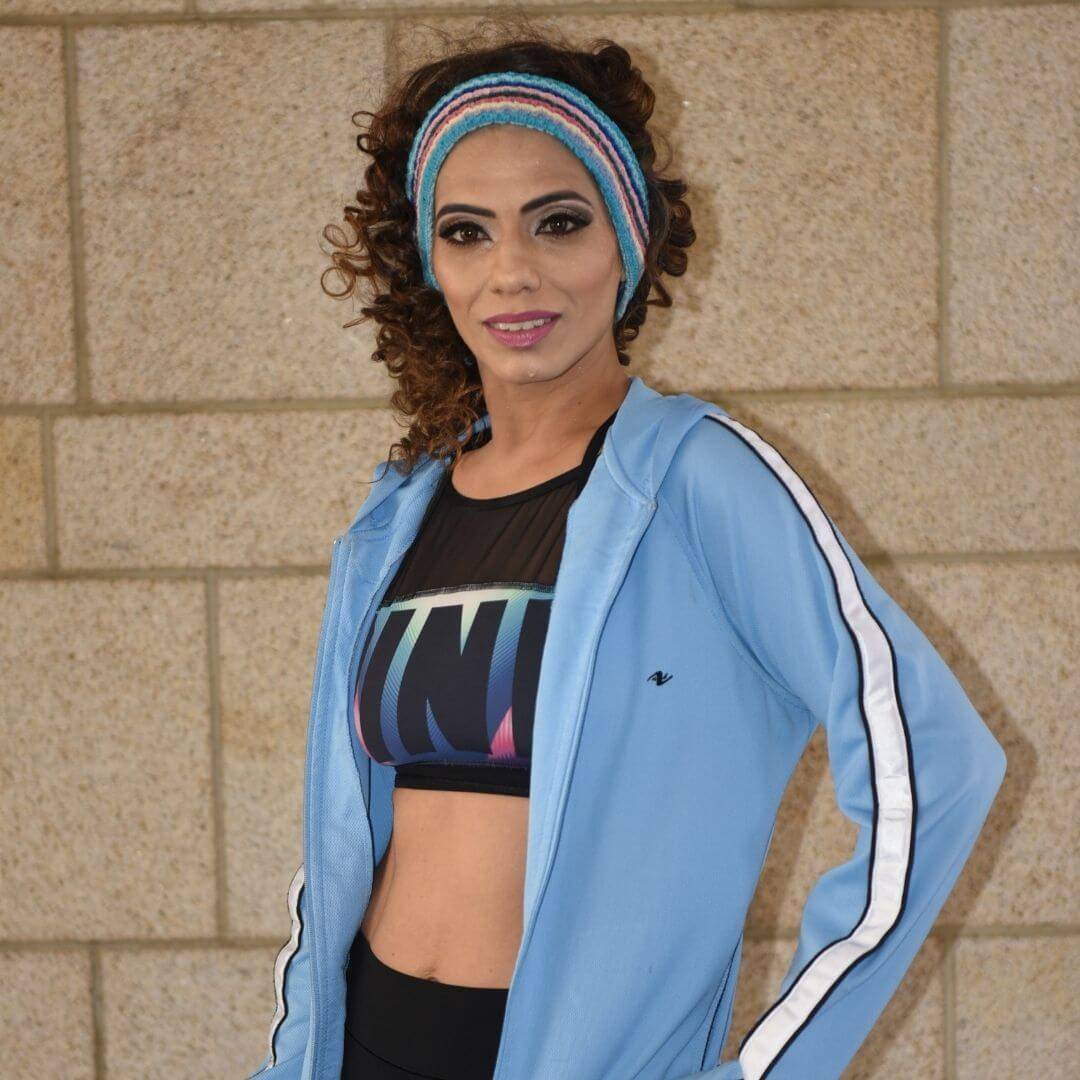 How difficult was it to conduct online sessions during the pandemic?
During the pandemic, in-person classes were prohibited. We had to shift to online Zoom sessions, in which I had no prior experience. During in-person training, students are around you and it is much easier to guide them. Since we had no choice, we conducted online classes and tried to stay as active as we could. The pandemic not only made us physically inactive but it also took a toll on everyone's mental health. Therefore, it was necessary to have some activity going on. Whether it was learning a new skill or a new language, I tried to motivate my students so that they don't feel confined. As far as the difficulties are concerned, the progress of the students was slow. It was hard to demonstrate new exercises or forms of dance. Students would lose focus, and motivating them on a daily basis was a challenge.
Why is fitness so important?
Physical activity promotes good health and one should stay active through all stages of life regardless of body type. Understanding the benefits of physical fitness and knowing how active you should be can help you maintain good health and improve your overall quality of life. Among numerous benefits, here are some of the major reasons why on should devote some time to fitness.
Increases your life expectancy:
Numerous studies have shown that regular physical activity increases life expectancy and reduces the risk of premature death. People who are physically active tend to live healthier and longer lives.
Reduces risk of injury:
Regular exercise and physical activity increase muscle strength, bone density, flexibility, and stability. It can reduce the risk of accidental injuries, especially when you grow older. Stronger muscles and better balance means that you're less likely to slip and fall. Stronger bones mean that you're less likely to suffer bone injuries should you take a tumble. With regular exercise, you can strengthen your body and mind.
Improves quality of life:
A sedentary lifestyle and lack of physical activity can take a toll on a person's body. Physical inactivity is associated with an increased risk for certain types of cancer, numerous chronic diseases, and mental health issues. Exercise, however, improves mood and mental health. Staying active helps you maintain a healthy weight and reduces the risk of life-threatening diseases.
What tips would you give to those who have a sedentary lifestyle?
To shift from a sedentary lifestyle to a moderately active lifestyle you can make a bunch of deliberate choices such as walk to work, set alarms to grab water in between work, and walk around during the lunch. Making exercise a regular part of your life can have a major impact on your health. The key is to choose activities that involve and train major muscle groups such as walking, cycling, and swimming. Studies suggest that aerobics and muscle-strengthening exercise programmes help. So, try doing both in moderation. If you are just starting, do more aerobics and gradually add resistance workouts.
Remember, start slow. Even 10 minutes of walking every day is enough. Take as many breaks as you need. Increase the intensity and duration of your workouts over time. Consider reaching out to a health and fitness professional for guidance. They can help design a fitness programme catering to your requirements. Together, you can establish realistic goals and design a safe, effective, and enjoyable module.
If a person is reluctant to do any exercise, what is the one thing you would tell them?
There can be many underlying reasons for someone's reluctance to exercise. It is quite beneficial to understand the root cause. Having a conversation about what's bothering them or holding them back can help find answers. Listen to them, invite them for an activity session, and guide them. Being a good role model can have a significant impact on those around you. I sometimes offer a twin training programme so that they can bring a partner along to work out and find fun ways to exercise.
You also impart dance lessons and teach different forms of workouts. Tell us more about it.
As mentioned earlier, dance has been an integral part of my life. In 2010, Sony Television had released my dance-workout DVD, "Fitness Guru". The purpose of that DVD was to spread awareness about dance, health, and fitness. Building on that experience, I have acquired new skills and we have various dance routines that are taught at the studio. Bollywood dance, dance aerobics, contemporary, hip hop, street jazz, and Zumba are to name a few. From three-year-olds to 70-year-olds, we have students from all age groups. One of the most sought-after dance forms is Bollywood dance.
Even though most Hongkongers don't understand the languages in Bollywood songs, the upbeat tunes motivate them to give their best. Fusing classical Indian steps with folk, Latin, and hip hop styles offers a fast-moving and vivacious dance workout which is an enjoyable group exercise. In fact, I was the first one to introduce Desi-Zumba in Hong Kong.
You recently opened a beauty salon. How's that venture coming about?
It was my dream to open a salon where everyone felt welcomed. The vision that I have for Beyond Beauty, is for it to be a teaching salon that fosters and trains the next generation of exceptional beauty experts and hairstylists. We believe in giving honest recommendations to our clients and are committed to the high standards of services and products we offer. We wish to perpetuate happiness among our clients and inspire them through this journey.
A heartfelt message for Hongkongers:
We live in uncertain times where the stress levels are at an unprecedented peak. In this tech-driven world, we often forget to disconnect and focus on ourselves – our body, mind, and spirit. We are heavily reliant on our devices and in the process, we tend to miss out moments of life. Try and spend quality time with your loved ones rather than getting caught up in the digital space. Life is short, enjoy it to the fullest. Let's make memories while we can.