Amour, Italia!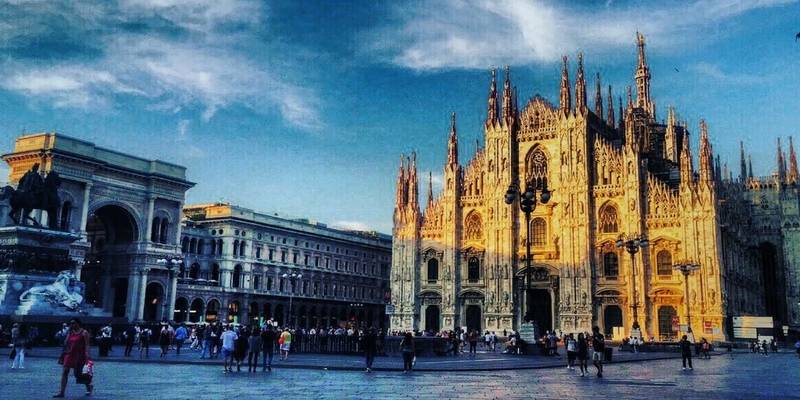 It all began three years ago — this summer love affair of mine with Italy! My family and I were to attend a big fat destination Indian wedding in Switzerland and as fate would have it, the journey didn't stop there as we decided to prolong and make a trip out of it. Switzerland was the base of our journey while France and Germany, amongst others, posed as credible contenders. However, Italy soared through favourably for us culture enthusiasts. And Lord, I am glad that it did.
A week to spare and a thirst to peel back all its layers, we decided to shortlist Milan, Venice, Naples, Capri Island, Rome, and Vatican City as our initiation into Italy. The following article is a personal insight into all things Italy and will hopefully bring alive the love breathed, eaten, lived and felt while one visits the country. In this two-part series, the first part will revolve around Milan, Venice, Naples and Capri Island. For the second part, I will unravel secrets about Rome and Vatican City.
Meet me in Milan!
Took a bus from Zurich to Milan and felt like self-starring in a movie! The scenery that encompasses divine mountains, vast roads and mesmerising lakes is just so beautiful, that anybody and everybody would daydream about it for years! En route falls the famous Lake Como, which though fit to be a travel destination on its own, was the briefest of a stopover for us. Popular for its luxurious ambience, Lake Como has always been a tourist attraction that not only houses some of the most expensively fabulous restaurants but also spectacular villas owned by world-renowned fashion designers and celebrities such as American actor George Clooney. The Ocean's Eleven movie star is also one amongst the list of ambassadors to promote tourism, and he quotes "At Lake Como, you live your life the way you're supposed to live your life if you're lucky" for all those travelling here.
In addition to viewing grand gardens and the opulent villas, be sure to take some time out (which we couldn't) and visit the golden trio of this 'inverted Y' shaped lake, where the towns — Bellagio, Varenna, and Menaggio — give you a picturesque view of the alps and the cerulean lake that you can cherish with your meals taken in one of the many artsy cafes. The easiest way to commute to Lake Como from the border of Switzerland is through Lugano, and from Italy is through Milan as the lake is situated in Northern Italy. The commute can be made easily via train, bus, car and ferry or cruise within a short span of time. 
After the delicious sojourn spent in Como for Lunch, we finally arrived in Milan. The first thing that hits you when you enter the fashion capital of Italy isn't what you would normally expect, but rather the glaring statement of it being a large Metropolitan City bustling with a noisy crowd, traffic-jammed roads and colourful trams. Our first stop in the city was to our hotel, the Excelsior Hotel Gallia which is situated in one of the poshest areas of Milan, Piazza Duca D'Aosta. The hotel's central location and close proximity to the Milano Centrale Railway Station made it convenient for us to explore nearby and then to hop on a train ride from Milan to Venice for a day's layover.
A massive part owing to the hotel's popularity is the Terrazza Gallia Bar & Restaurant which provides an elevated panoramic view of the city and sumptuous delicacies proffered by the Three-Michelin starred Cerea Family. I was pleasantly surprised to have learnt about the Milanese tradition of "Aperitivo" at the terrace here, which is the simple art of enjoying canapés and other appetisers taken alongside a cocktail as pre-meal to dinner. A tradition, I believe, most Indians would be happy to have in common! Our first day in Milan got wrapped up pretty quickly, between rejuvenating and gorging on some heavenly Italian delicacies at the hotel to strolling along the art-deco streets of the Brera District. Brera is certainly the most vibrant and enchanting district that you would come across in Milan with colourful homes, traditionally rich Italian cafes and fashion boutiques lining up the cobblestoned streets that give this neighbourhood a vintage glam. What particularly caught my eye was the unmissable sight of the old trams swishing past at a languid pace, in hues of pastel pink and yellow.
Even though the metro and the tram connects Brera fairly well with other parts of the city, the best way to enjoy Brera is to take a walk along the alleys. You will simply fall in love with discovering a new art gallery, a chic fashion designer or an upscale and trendy cafe with each stroll. For our second day in Milan, Piazza del Duomo (Cathedral Square) called our name out loud. The central street finds itself named after Milan's most popular tourist spot, Duomo di Milano, a highly revered gothic cathedral. This cathedral is single-handedly the most photographed edifice in Milan. Trying to fit myself, Duomo and the sky in a single frame without a herd of people photobombing was as much of an impossible task as it was for me to resist eating gelatos every day. And I mean, every day. Sometimes twice a day. A visit to Milan is truly incomplete if you haven't been to its symbolic cathedral. The square is undoubtedly the hub of social energy and has tourists coming from all around the world to experience its nightlife, the numerous cafes, street and high-end shopping at the Galleria Vittorio Emanuele II.
We circuited around Piazza del Duomo and Piazza della Scala for the most part of our second day and decided to end the stay in Milan on a sweet and savoury note by stuffing our faces silly with some piquant gelatos and gourmet pizzas! A word of caution, pineapple topping on pizzas is not a flavour for all. Nuh-uh. There are many places you can visit for a day trip from Milan and the most obvious choice for many would be Venice. It was certainly ours.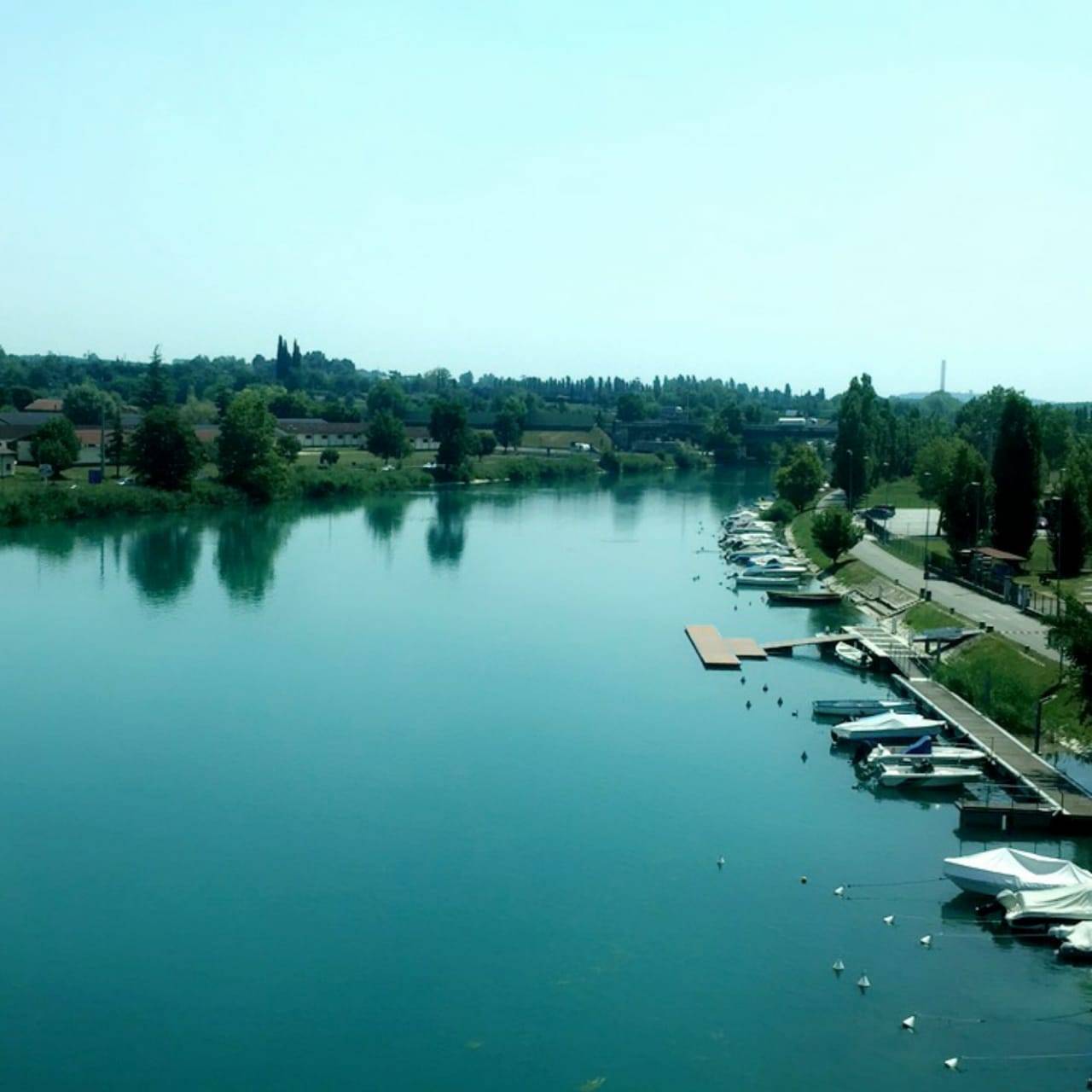 Venetian wonderland!
It is true what they say, Venice holds you captive at first sight and makes you dream of Romance! The key to visit Venice is to forget every imagery, every thought and every word shared with you before and to see it with fresh eyes. Step out of the station or the port and you are instantly hit with the brightest gleam of blues and colossal hues. This roadless city is ironically a pedestrian paradise where you can simply, and only, walk along the four bridges connecting the city and the petite alleys in between. For those of you who hate tiring yourselves, taking an extensive gondola ride is prototypically the romantic way to explore Venice. One has to be mindful of their likes and dislikes before embarking on a day-long itinerary to explore Venice as you can easily get lost in admiring the gondolas swoosh through the waterways, the colourful architecture, and be serenaded by live artists and musicians; to easily miss some of Venice's landmarks. We decided early on to be the pedestrians (let's face it, gondolas are far more romantic for couples and boring for families to hop on) and be swept off our feet by remarkable art, culture, music and of course, food!
The primary attraction and a must-see for all in Venice is the Piazza San Marco. The square houses not only the Basilica and the tower but also various museums, including the Doge's Palace. After visiting these celebrated landmarks, do loosen your purse strings a little and dine or enjoy a cuppa joe at any one of the cafes here, with live orchestra and the well-lit square in the evening, being a whole vibe. Next, we languidly dragged ourselves out of the square and made way to see the oldest and the most popular bridge in Venice, Rialto. The Rialto Bridge gains its name from the Rialto Market — Mercato di Rialto, in the eastern part of the city. Get yourself a refreshing gelato to beat the summer heat and traipse along to find the best seafood, Italian spices, art and antique as well as new-age fashion boutiques.
Because it is one of the most popular travel destinations in Europe, Venice is much more expensive than some other Italian cities and it certainly shows in terms of food. Most cafes cater to the taste of the tourists and very few have traditional Venetian dishes on the menu, so pasta, antipasti, Cicchetti or Italian tapas, and pizzas form the normative. Although we thoroughly enjoyed eating pasta and gelatos in Venice, the pizzas here were below par and the locals, too, would agree with us on this. Remember when actor Julia Roberts in 'Eat Pray Love' mulls over what her word is and thinks maybe it's pizza when she's in Naples? I couldn't agree with her more. Maybe my word is pizza too? Doubtful about that, but it is certainly Naples' key defining word!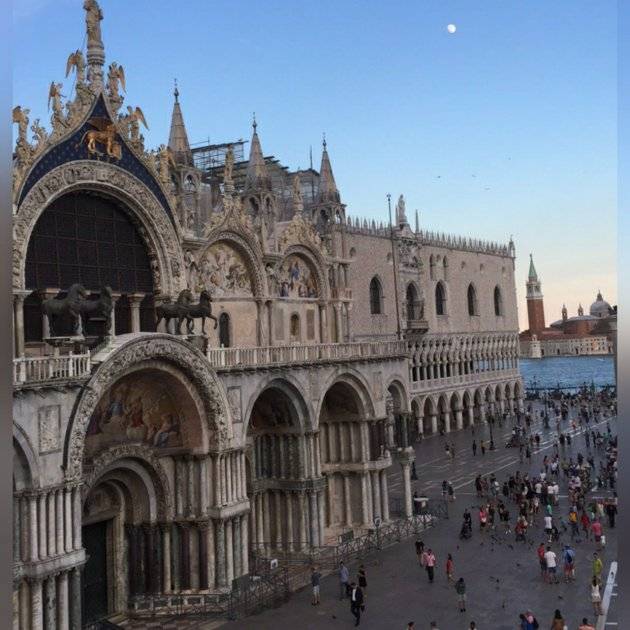 Notoriously Neapolitan!
Caught a rocky Alitalia flight from Milan Linate Airport and finally reached Napoli in an hour and 15 minutes. Headed straight to our abode for the next two days, Hotel Garibaldi which is situated opposite to the Naples Central Railway Station, adjacent to the Piazza Giuseppe Garibaldi. Although Naples is a beautiful city worth visiting for its royal palace, splendid views of Mount Vesuvius and the Marina, Europe's finest looking metro station — Via Toledo, and of course discerningly best pizzas and patisserie amongst others; its notorious reputation of being a crime-ridden city deters many tourists from making it a part of their itinerary in Northern Italy. We were apprehensive of being in Naples too. However, with a little discretion taken, in terms of only choosing to visit the relatively safer tourist spots, carrying the bare minimum along and dressing inconspicuously, so as to not have tourists written on us all over, we were able to duck away from hoodlums.
Cool like Capri!
Isola di Capri! I purposefully planned our entire route in such a way just so we could fit in this heavenly destination and get a little piece of Amalfi. Although the water nymph in me is not satiated and I certainly plan to visit the Amalfi Coast in its entirety someday, yet this short-day trip alone was worth every hassle. Around an hour to eighty minutes away from Naples Bay by ferry, Capri Island is a paradise for every beach bum. The island sees not only umpteen tourists but also celebrities flocking to and fro throughout the year for a taste of the pearl of the Mediterranean Sea.
Joined by the charming town of Anacapri and the Piazzetta around Marina Grande, this island has a lot for everyone to explore. You could laze at the beach and hire a kayak to visit the pristine Grotto Azzurra (Blue Grotto) and the stunning Faraglioni or be dropped off at the shore to explore the highest town on the island Anacapri. One can also go further uphill to visit Monte Solaro for a magnificent overview of the entire island. Booking a tour to the Blue Grotto gets you aboard a ship that familiarises you with its gems such as the Faraglioni rock formations. Capri's most iconic sight that combines three rock stacks into one beautiful formation, the Green Grotto or Grotto Verde with its crystal clear water being filtered in green light and the Blue Grotto that overshadows all the other sea caves in Capri to hold a formidable centre of tourist attraction for its iridescent blue light radiating through the water like a sapphire jewel.

The glorious grotto is banned for swimming so the only way to see it is through a kayak. If you experience sea-sickness then it might be best for you to descend the steps down from Anacapri to visit the grotto directly rather than through the sea as the wait time on a ship rocking you swiftly with every wave while you wait for your turn, will surely make you hurl. And throwing up directly into the ocean on impulse is majorly frowned upon. I would know. Deliciously tired from this excursion, it was now time to cool ourselves with a nice swim and swig of the limoncello. Living my best life — this is what you will constantly feel while window shopping at the Piazzetta, spending ridiculous money in chic restaurants and gelaterias, for Capri too, is heavy on the pocket much like Venice.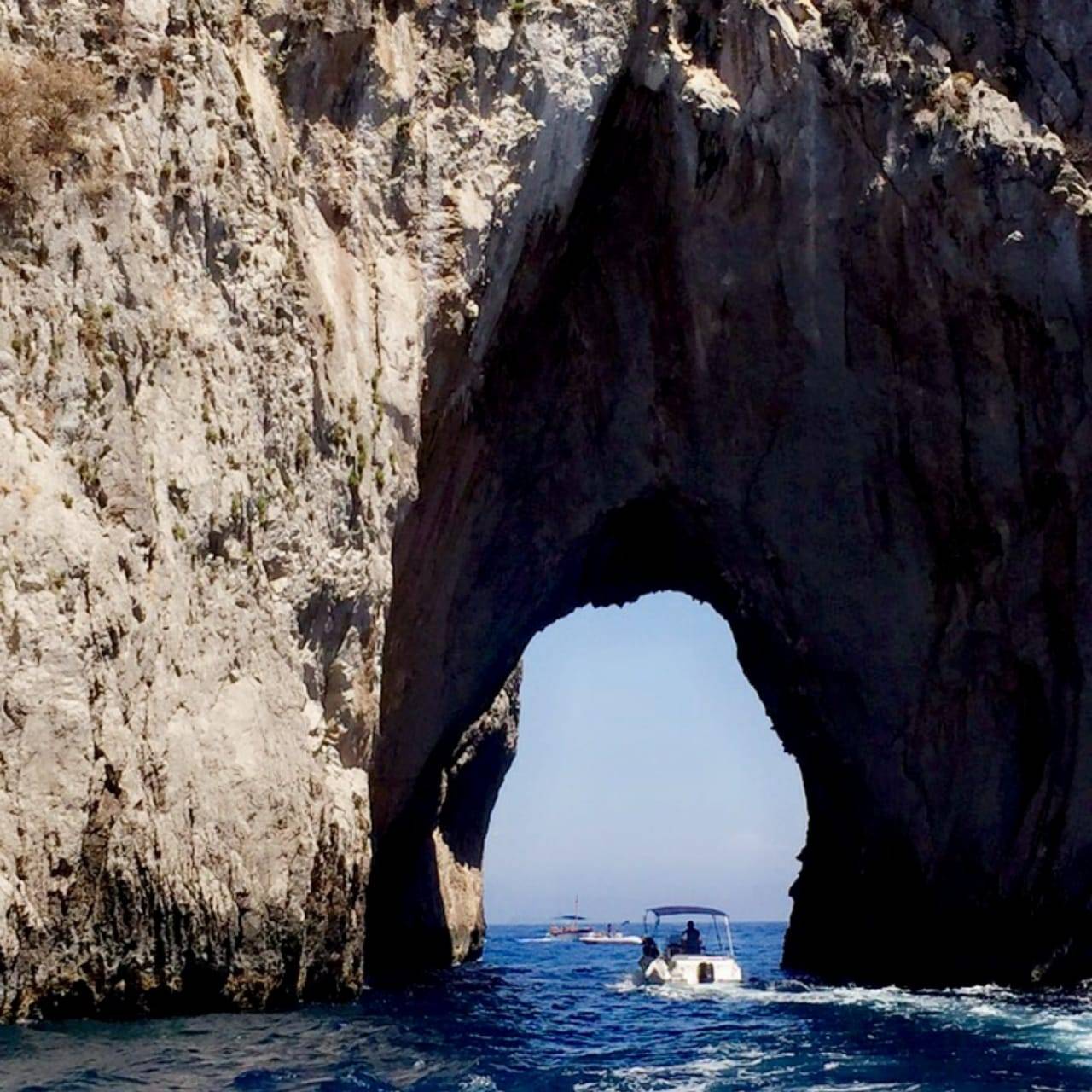 Travel tip
Immensely rich in culture, art, history and sumptuous food, Italy is a travel feast that one needs to savour for life. If you are short of time, be sure to plan your cities accordingly. Rome, Venice, Milan and Naples are some of the cities that can leave you wanting more yet offer a quick map to their heart for a day's visit as well.
Food
No one can take Italy's name and not mention its world-famous cuisine in the same breath. Not possibile! Here are some of the restaurants and cafe's that I personally recommend as a gourmand for you to try —
Milan
Terrazza Gallia Bar and Restaurant: Do try their risotto 'Il Chicco del Mulino' if you are a seafood lover; paired with any one of their fine mixologies. I tried the Tiburtina, which is an Italian spin on the classic concoction, Whiskey Sour.
N'Ombra de Vin at Brera Street: Their house wine alone will have your feet walking their way back in.
Venice
Trattoria da Gigio: This traditional restaurant is not too heavy on your pocket and offers delectable spaghetti carbonara and bolognese.
Naples
Amoroso dal 1876 Ristorante Pizzeria: Located at Piazza Giuseppe Garibaldi, the eatery is a charming traditional Italian pizzeria that has a beautiful ambience with outdoor seating, super friendly staff and a killer wood-fired oven pizza up its sleeve!
Capri Island
Ristorante da Gemma: Located right at the public beach near Marina Grande is the restaurant that serves you a delicious dose of Capri's famous Limoncello and a buttload of savoury Italian delicacies. I tried their seafood spaghetti and it was beyond delicious in every mouthful. Yet what stole my heart was a double scoop of after eight and fragola (strawberry) gelato, a must-try!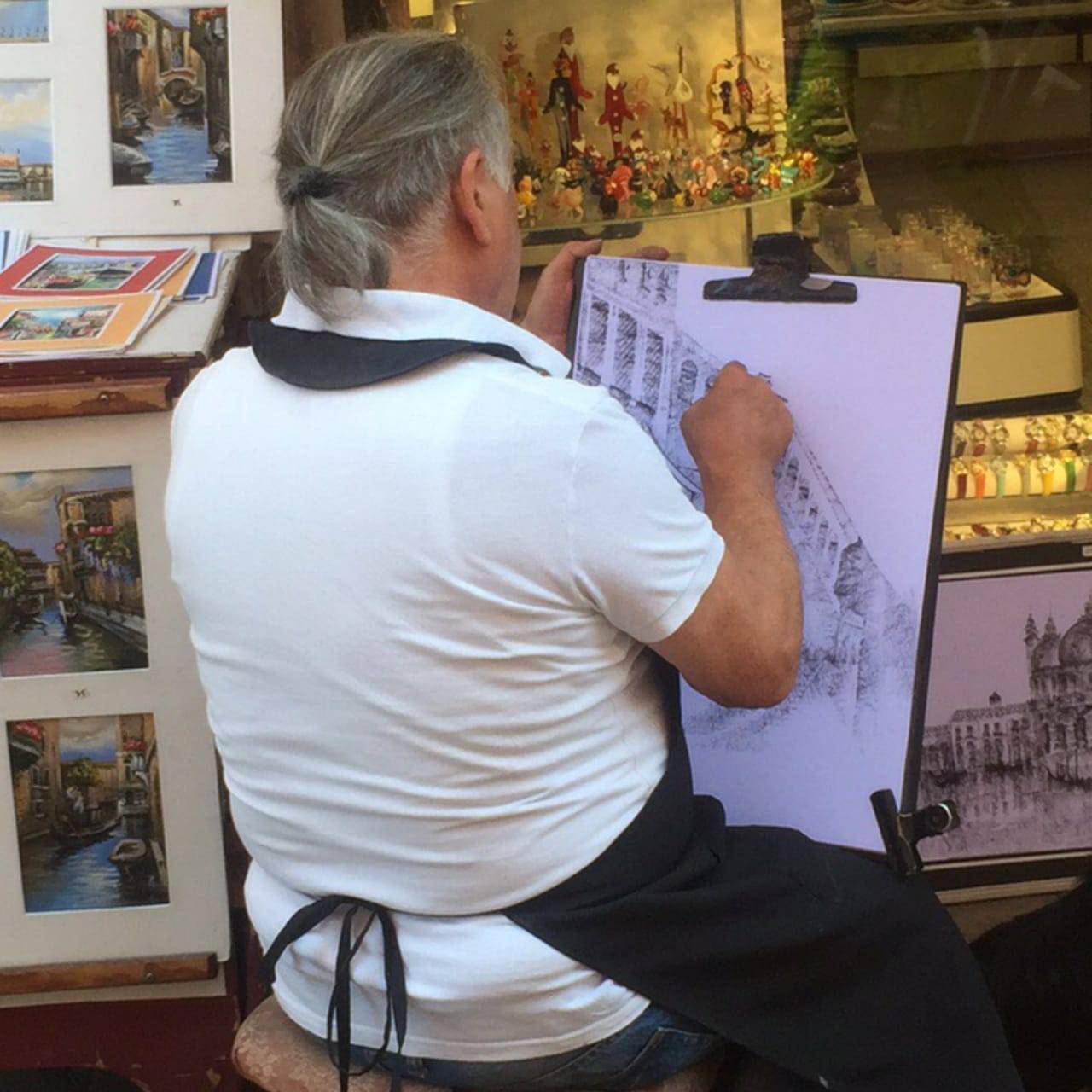 Photos by: Iushe Magoo